2008 Case 580M III
---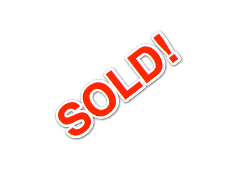 Sold!
Listing Type: For Sale
---
Category:
Heavy Equipment > Backhoe Loaders
Location: Weatherford, TX 76088
Make: Case
Model: 580M III
Year: 2008
Hours: 1995

Photos
Equipment Specifics
Inventory ID: CS1755
Make: CASE
Model: 580M III
Model Year: 2008
Hours: 1995

Condition: Used
Drive: 4WD
Max Dig Depth: Over 15'
Net Horsepower (HP): 76
Operating Weight: 15,001 - 16,000 lbs

Item Description
2008 CASE 580M III 

BACKHOE LOADER
OROPS
4 Wheel Drive
Pilot Controls
18" Digging Bucket
76 HP Case 445T/M3 Engine9
Series III
Extendahoe
Auxillary Hyds
Original & Strong
Clean & Work Ready
1,995 Hours
Here is a great deal on a 2008 Case 580M III Backhoe Loader. This 2008 Case 580M Series III was picked up, gone thru and ready for its next job! This Case 580M Series III features OROPS, 4-Wheel Drive, Pilot Controls, Series III, Fresh Service, Extendahoe, Auxillary Hydraulics, and a Strong Running 79 HP Case 445T/M2 Engine!  This 2008 Case 580M III runs, operates, and performs just like it should.  We have found nothing that would keep you from unloading the trailer right onto the jobsite!  Don't Miss Out!  Get To Work Today!  Give us a call with any questions or concerns that you may have about purchasing equipment on-line. Check out the HD Video below of this 2008 Case 580M III Backhoe Loader in action!
Financing Calculator*
Monthly Payment
3 Year
$1,432 - $1,536

5 Year
$967 - $1,079

*Rates are approximate. For Companies with lower credit ratings, rates may be increased. All rates are subject to credit approval, and subject to change until funding occurs.
Shipping Calculator