1985 Chevrolet C10 SILVERADO
---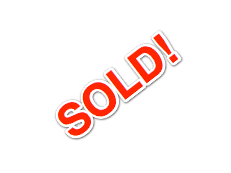 Sold!
Listing Type: For Sale
---
Category:
Commercial Trucks > Commercial Pickups
Location: Pearisburg, VA 24134
Make: Chevrolet
Model: C10 SILVERADO
Year: 1985
Hours: 0

Photos
Equipment Specifics
Type: Commercial pickup
Make: Chevrolet
Model: C10 SILVERADO
Year: 1985
Mileage: 3000
Vehicle title: Clear
VIN: 1GCDC14H9FF395526
Number of axles: Single

Engine make: Chevrolet
Engine Horsepower: 350
Fuel type: Gas
For sale by: Dealer
Transmission type: Automatic
Suspension type: Spring
Tire size: 20
Condition: Used

Item Description
1985 CHEVY C10 SILVERADO SHORT BED PICKUP TRUCK

YEAR: 1985
MAKE: CHEVROLET
MODEL: C10 SILVERADO
VIN#: 1GCDC14H9FF395526
ENGINE: NEW GM GOODWRENCH 350
AUTOMATIC TRANSMISSION W/OVERDRIVE
COLD A/C
TILT WHEEL STEERING
POWER WINDOWS
POWER LOCKS
NEW WHEELS AND TIRES
FRONT TIRES: 245/40ZR20
REAR TIRES: 275/40ZR20
3" DROP SPINDLES FRONT
5" FLIP KIT ON REAR
TRUCK RUNS GOOD LOOKS GOOD
FANTASTIC GAS MILEAGE WITH THE OVERDRIVE
FREIGHT QUOTE OR INFO (540)-921-2999 MON-FRI BETWEEN THE HOURS OF 8AM - 5PM EST OR DONALD  AT (540)-599-8856 WITH ANY QUESTIONS THAT YOU MAY HAVE OR IF YOU NEED A SHIPPING QUOTE. DUE TO PREVIOUS ISSUES WITH NON-PAYING BIDDERS, WE REQUIRE A $500 DEPOSIT WITHIN 24 HOURS. PLEASE CALL IF YOU HAVE ANY ISSUES WHEN MAKING YOUR DEPOSIT. FULL PAYMENT FOR THE ITEM IS DUE WITHIN 7 DAYS. IF YOU HAVE QUESTIONS ABOUT THIS ITEM, PLEASE CONTACT US BEFORE BIDDING OR BUYING
Financing Calculator*
Monthly Payment
3 Year
$505 - $542

5 Year
$341 - $381

*Rates are approximate. For Companies with lower credit ratings, rates may be increased. All rates are subject to credit approval, and subject to change until funding occurs.
Shipping Calculator