2012 Hamm 3410
---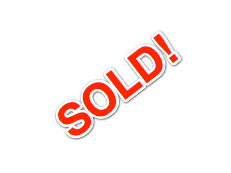 Sold!
Listing Type: For Sale
---
Category:
Heavy Equipment > Compactors & Rollers - Riding
Location: Weatherford, TX 76088
Make: Hamm
Model: 3410
Year: 2012
Hours: 1850

Photos
Equipment Specifics
Inventory ID: HM1860
Make: Hamm
Model: 3410
Model Year: 2012
Hours: 1850

Condition: Used
Application: Soil
Drum: Single Padfoot
Type: Vibratory
Weight: 12500

Item Description
2012 HAMM 3410

SOIL COMPACTOR

OROPS
Vibratory Compactor
84" Padfoot Drum
Smooth with Shell Kit
135 HP Deutz TCD 2012 L04 2V Engine
Clean & Original
100% Work Ready
Here is a Excellent deal on a 2012 Hamm 3410 Roller.  This ALL ORIGINAL 2012 Hamm 3410 Roller features OROPS, 84" Smooth Drum with SHELL KIT, Good Tires, Strong Running 135 HP Deutz TCD 2012 L04 2V Engine, fleet maintained, and ready for your JOB!  This 2012 Hamm 3410 Roller is was picked up from the dealer, and is ready to get right back to work!  Dont' Miss Out!  Get To Work Today!  Give us a call with any questions or concerns that you may have about purchasing equipment on-line. Check out the HD Video of this 2012 Hamm 3410 Roller in action!
Financing Calculator*
Monthly Payment
3 Year
$2,005 - $2,151

5 Year
$1,354 - $1,511

*Rates are approximate. For Companies with lower credit ratings, rates may be increased. All rates are subject to credit approval, and subject to change until funding occurs.
Shipping Calculator