2009 Mack CHU613 PINNACLE
---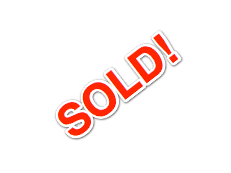 Sold!
Listing Type: For Sale
---
Category:
Semi Trucks > Daycab Semi Trucks
Location: Byram, MS 39272
Make: Mack
Model: CHU613 PINNACLE
Year: 2009
Hours: 0

Photos
Equipment Specifics
Type: Semi - daycab conventional
Make: Mack
Model: CHU613 PINNACLE
Year: 2009
Mileage: 371067
Vehicle title: Clear
VIN: 1M2AN09Y19N003712
Number of axles: Tandem

Engine make: Mack
Engine Horsepower: 485
Fuel type: Diesel
For sale by: Dealer
Transmission type: Manual
Suspension type: Air
Tire size: 24.5
Condition: Used

Item Description
2009 Mack CHU613
371,067 Miles; 485HP Mack MP-8 Engine; 13 Speed Maxitorque Transmission; 4.17 Gear Ratio; 13K Front; 44k Rears; Macl Rears; 212" Wheelbase; 11R24.5 Tires; A/R Suspension; A/S 5th Wheel; Road Ready...
Text or Call:  Ryan Rainer (601) 988-5008
Location:  7370 I-55 South  Byram, MS 39272
*Financing &Shipping Available*
Email us at sales@traktraders.com for quotes.
Financing Calculator*
Monthly Payment
3 Year
$1,331 - $1,428

5 Year
$899 - $1,003

*Rates are approximate. For Companies with lower credit ratings, rates may be increased. All rates are subject to credit approval, and subject to change until funding occurs.
Shipping Calculator