2009 Peterbilt 388
---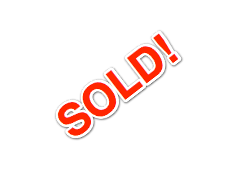 Sold!
Listing Type: For Sale
---
Category:
Semi Trucks > Daycab Semi Trucks
Location: Byram, MS 39047
Make: Peterbilt
Model: 388
Year: 2009
Hours: 0

Photos
Equipment Specifics
Type: Semi - daycab conventional
Make: Peterbilt
Model: 388
Year: 2009
Mileage: 494028
Vehicle title: Clear
VIN: 1XPWD40X69D789360
Number of axles: Tandem

Engine make: Cummins
Engine Horsepower: 500
Fuel type: Diesel
For sale by: Dealer
Transmission type: Manual
Suspension type: Air
Tire size: 24.5
Condition: Used

Item Description
2009 Peterbilt 388 Heavy Haul
494,028 Miles, 500HP Cummins ISX Engine, 18 Speed Transmission, 3.91 Gear Ratio, 14k Front, 46k Rears, 225 Wheel Base, Double Frame, Dual Line Wet Kit, Headache Rack, In-Frame Overhaul Just Completed!
Text or Call:  Ryan Rainer (601) 988-5008
Location:  4136 HWY 471N Brandon, MS 39047
*Financing &Shipping Available*
Email us at sales@traktraders.com for quotes.
Financing Calculator*
Monthly Payment
3 Year
$2,190 - $2,350

5 Year
$1,479 - $1,651

*Rates are approximate. For Companies with lower credit ratings, rates may be increased. All rates are subject to credit approval, and subject to change until funding occurs.
Shipping Calculator