1986 Ford L9000
---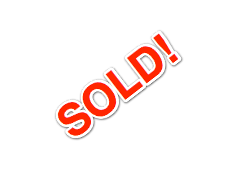 Sold!
Listing Type: For Sale
---
Category:
Commercial Trucks > Dump Trucks
Location: Narrows, VA 24124
Make: Ford
Model: L9000
Year: 1986
Hours: 0

Photos
Equipment Specifics
Type: Dump - box
Make: Ford
Model: L9000
Year: 1986
Mileage: 91147
Vehicle title: Clear
Number of axles: Tri
Engine make: Caterpillar

Engine Horsepower: 400
Fuel type: Diesel
For sale by: Dealer
Transmission type: Manual
Suspension type: Spring
Tire size: 22.5
Condition: Used

Item Description
FORD L9000 TRI AXLE DUMP TRUCK 
FACTORY DOUBLE FRAME DUMP TRUCK 
HENDRICKSON WALKING BEAM SUSPENSION 
CATERPILLAR 3406B ENGINE WITH JAKE BRAKE 
EATON FULLER 8LL TRANSMSION WITH DEEP REDUCTION 
ROCKWELL SHD NX 474 REARS 5:38 RATIO 
RUNS 65 MPH AT 2200 RPM 
AIR UP AND AIR DOWN LIFT AXLE 
HAS A/C ALSO 
REAR PINTLE HITCH PLATE ON REAR  
AIR LINES TO REAR FOR TAG TRAILER 
STEEL DUMP BED IN GREAT SHAPE !  14-6 FT  
REAR SHUTES IN TAILGATE 
TRUCK WAS OWNED BY PAVING COMPANY
ELECTRIC TARP SYSTEM 
RUNS AND DRIVES GREAT
VERY NICE CLEAN GREAT RUNNING TRUCK FOR THE YEAR 
DELIVERY AVAILABLE EMAIL ZIP FOR QUOTE 
CALL DEAN WITH QUESTIONS M-F 9-5 540 921 1515 
Financing Calculator*
Monthly Payment
3 Year
$873 - $936

5 Year
$589 - $658

*Rates are approximate. For Companies with lower credit ratings, rates may be increased. All rates are subject to credit approval, and subject to change until funding occurs.
Shipping Calculator