2014 Hyundai 13BOP-7
---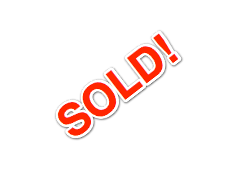 Sold!
Listing Type: For Sale
---
Category:
Forklifts & Other Lifts > Order Pickers
Location: Pleasanton, CA 94566
Make: Hyundai
Model: 13BOP-7
Year: 2014
Hours: 7705
Serial Number: Hhw01ce0000134

Photos
Equipment Specifics
Inventory ID: 2806
Make: HYUNDAI
Model: 13BOP-7
Year: 2014
Hours: 7705
Serial Number: HHW01CE0000134
Load Back Rest: No
4th Valve: Yes
Mast Ht.: 119

Condition: Used
Lift Ht.: 270
Mast Stage: Triple
Capacity: 3000
Drive Tire Type: Polyurethane
Steer Tire Type: Polyurethane
Non-marking Tires: No
Power Type: 36 V

Item Description
Hyundai Order Picker • 3,000 LB CAPACITY • LIFTING HEIGHT = • 42" LONG FORKS • STEER WHEEL CENTER POSITION AUTO RETURN • SMOOTH STEER CONTROL HANDLES • PALLET CLAMP PEDAL AND RELEASE • EFFICIENT 36V AC CONTROL SYSTEM • LOW PROFILE BREAK RELEASE • OPERATIONAL GUIDE ROLLERS • UNIT WILL RUN FOR 12 HOURS • FULL SAFETY SYSTEM WITH SNAPLINE AND HARNESS CHARGER = • MINIMAL DOWNTIME WITH HI CAP BATTERY
Financing Calculator*
Monthly Payment
3 Year
$943 - $1,012

5 Year
$637 - $711

*Rates are approximate. For Companies with lower credit ratings, rates may be increased. All rates are subject to credit approval, and subject to change until funding occurs.
Shipping Calculator