2007 Freightliner BUSINESS CLASS M2
---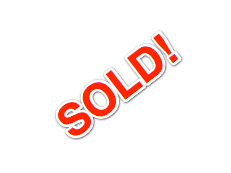 Sold!
Listing Type: For Sale
---
Category:
Commercial Trucks > Other Heavy Duty Trucks
Location: Pearisburg, VA 24134
Make: Freightliner
Model: BUSINESS CLASS M2
Year: 2007
Hours: 0

Photos
Equipment Specifics
Type: Flatbed
Make: Freightliner
Model: BUSINESS CLASS M2
Year: 2007
Mileage: 124934
Vehicle title: Clear
VIN: 1FYACXDJ17HX27865
Number of axles: Single

Engine make: Detroit
Engine Horsepower: 231
Fuel type: Diesel
For sale by: Dealer
Transmission type: Manual
Suspension type: Spring
Tire size: 22.5
Condition: Used

Item Description
2007 FREIGHTLINER BUSINESS CLASS M2 FLATBED TRUCK
YEAR: 2007
MAKE: FREIGHTLINER
MODEL: BUSINESS CLASS M2
VIN#: 1FYACXDJ17HX27865
MILEAGE SHOWN: 124934
ENGINE: OM 926 DIESEL
231 HP
8 SPEED LL TRANSMISSION
AIR RIDE CAB
3-STAGE ENGINE BRAKE
A/C
CRUISE CONTROL
AM/FM CD
17' BED
2 ALUMINUM STORAGE BOXES
TRAILER HOOK UP
PINTLE HITCH
TIRES: 11R22.5
FRONT GAWR: 12,000 LBS
REAR GAWR: 21,000 LBS
GVWR: 33,000 LBS
FREIGHT QUOTE OR INFO (540)-921-2999 MON-FRI BETWEEN THE HOURS OF 8AM - 5PM EST OR DONALD  AT (540)-599-8856 WITH ANY QUESTIONS THAT YOU MAY HAVE OR IF YOU NEED A SHIPPING QUOTE. DUE TO PREVIOUS ISSUES WITH NON-PAYING BIDDERS, WE REQUIRE A $500 DEPOSIT WITHIN 24 HOURS. PLEASE CALL IF YOU HAVE ANY ISSUES WHEN MAKING YOUR DEPOSIT. FULL PAYMENT FOR THE ITEM IS DUE WITHIN 7 DAYS. IF YOU HAVE QUESTIONS ABOUT THIS ITEM, PLEASE CONTACT US BEFORE BIDDING OR BUYING 
Financing Calculator*
Monthly Payment
3 Year
$539 - $578

5 Year
$364 - $406

*Rates are approximate. For Companies with lower credit ratings, rates may be increased. All rates are subject to credit approval, and subject to change until funding occurs.
Shipping Calculator