2010 Gyro Trac GT13XP
---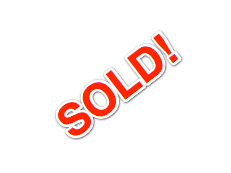 Sold!
Listing Type: For Sale
---
Category:
Skid Steer Loaders > Rubber Track Skid Steers
Location: Byram, MS 39272
Make: Gyro Trac
Model: GT13XP
Year: 2010
Hours: 2118
Serial Number: Bct13051022c

Photos
Equipment Specifics
Make: Gyro Trac
Model: GT13XP
Model Year: 2010
Hours: 2118

Condition: Used
Serial Number: BCT13051022C
Net Horsepower (HP): Over 100
Type: Track

Item Description
2010 Gyro Trac GT13XP
2,118 Hours; 130HP Cummins QSB 4.5L Engine; Toma AX 500HF 72" Mulching Head; Warn 12k Winch; ASV Soft Track Undercarriage; 80% Tracks; Enclosed Cab (AC & Heat); Work Ready!
Text or Call:  Ryan Rainer (601) 988-5008
Location:  4136 HWY 471N Brandon, MS 39047
*Financing &Shipping Available*
Email us at sales@traktraders.com for quotes.
Financing Calculator*
Monthly Payment
3 Year
$1,853 - $1,988

5 Year
$1,251 - $1,397

*Rates are approximate. For Companies with lower credit ratings, rates may be increased. All rates are subject to credit approval, and subject to change until funding occurs.
Shipping Calculator