2018 Big Joe J1-162
---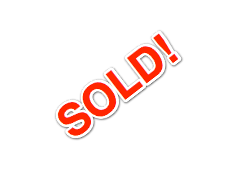 Sold!
Listing Type: For Sale
---
Category:
Aerial Lifts > Single Man Lifts
Location: Oakland, CA 94607
Make: Big Joe
Model: J1-162
Year: 2018
Hours: 355
Serial Number: 227120072

Photos
Equipment Specifics
Inventory ID: 15501
Make: BIG JOE
Model: J1-162
Year: 2018
Hours: 355
Serial Number: 227120072
Mast Ht.: 83.5
Lift Ht.: 162

Condition: Used
Mast Stage: Triple
Capacity: 1000
Drive Tire Type: Polyurethane
Steer Tire Type: Polyurethane
Non-marking Tires: No
Power Type: 24 V

Item Description
Big Joe Joey Stock Selector. 162" lift height 24 Volt system , Ergo package 1,000lb. total vehicle capacity • 500lb. front tray, 300lb. operator, 200lb rear tray • LCD dash display with selectable travel settings and diagnostics • Electronic power steering with infinitely variable speed control • Finger tip controls integrated into retractable vehicle guardrails • Premium steel I-beam mast construction and unitized steel frame 24 Volt Battery pack with Built-in charger
Financing Calculator*
Monthly Payment
3 Year
$569 - $611

5 Year
$385 - $429

*Rates are approximate. For Companies with lower credit ratings, rates may be increased. All rates are subject to credit approval, and subject to change until funding occurs.
Shipping Calculator