Frontier DH1280
---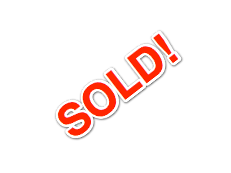 Sold!
Listing Type: For Sale
---
Category:
Heavy Equipment Attachments > Tillers
Location: Sulphur Springs, TX
Make: Frontier
Model: DH1280
Hours: 0

Photos
Equipment Specifics
Make: Frontier

Condition: Used
Model: DH1280

Item Description
"New but used" Frontier DH1280 disk. 6-ft 8-in wide. This disk was bought new but never used before being traded back in. Save hundreds of dollars off the cost of a new one. Call Jeff in Sulphur Springs for more info, 903-885-2050.
Financing Calculator*
Monthly Payment
3 Year
$47 - $51

5 Year
$32 - $36

*Rates are approximate. For Companies with lower credit ratings, rates may be increased. All rates are subject to credit approval, and subject to change until funding occurs.
Shipping Calculator
more details