2007 International 4300
---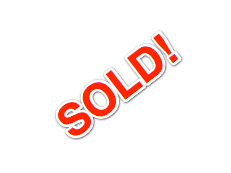 Sold!
Listing Type: For Sale
---
Category:
Commercial Trucks > Utility / Service Trucks
Location: Pearisburg, VA 24134
Make: International
Model: 4300
Year: 2007
Hours: 0

Photos
Equipment Specifics
Type: DIGGER DERRICK
Make: International
Model: 4300
Year: 2007
Mileage: 86215
Vehicle title: Clear
VIN: 1HTMMAAN17H428972
Number of axles: Single

Engine make: International
Engine Horsepower: 245 HP
Fuel type: Diesel
For sale by: Dealer
Transmission type: Manual
Suspension type: Spring
Tire size: 22.5
Condition: Used

Item Description
2007 INTERNATIONAL 4300 ALTEC DM47BR DIGGER DERRICK TRUCK

YEAR: 2007
MAKE: INTERNATIONAL
MODEL: 4300
VIN#:1HTMMAAN17H428972
MILEAGE SHOWN: 86215
ENGINE: DT466
245 HP
6-SPEED TRANSMISSION
AC
CRUISE CONTROL
AM/FM
ALTEC DB47BR DIGGER DERRICK


S/N: 1006DV2363
47' 3-SECTION BOOM
15,000 LB MAX CAPACITY
CONTROL RIDING SEAT
UPPER BUCKET CONTROLS
18" DIA. AUGER
4 HYDRAULIC OUTRIGGERS
AUXILIARY HYDRAULICS
10 STORAGE COMPARTMENTS
FRONT BUMPER WINCH
PINTLE HITCH
TIRES: 11R22.5
GVWR: 33,000 LBS
PLEASE GIVE US A CALL AT (540)-921-2999 MON-FRI BETWEEN THE HOURS OF 8AM - 5PM EST OR GIVE DONALD A CALL AT (540)-599-8856 WITH ANY QUESTIONS THAT YOU MAY HAVE OR IF YOU NEED A SHIPPING QUOTE. DUE TO PREVIOUS ISSUES WITH NON-PAYING BIDDERS, WE REQUIRE A $500 DEPOSIT WITHIN 24 HOURS. PLEASE CALL IF YOU HAVE ANY ISSUES WHEN MAKING YOUR DEPOSIT. FULL PAYMENT FOR THE ITEM IS DUE WITHIN 7 DAYS. IF YOU HAVE QUESTIONS ABOUT THIS ITEM, PLEASE CONTACT US BEFORE BIDDING OR BUYING
Financing Calculator*
Monthly Payment
3 Year
$1,516 - $1,627

5 Year
$1,024 - $1,143

*Rates are approximate. For Companies with lower credit ratings, rates may be increased. All rates are subject to credit approval, and subject to change until funding occurs.
Shipping Calculator